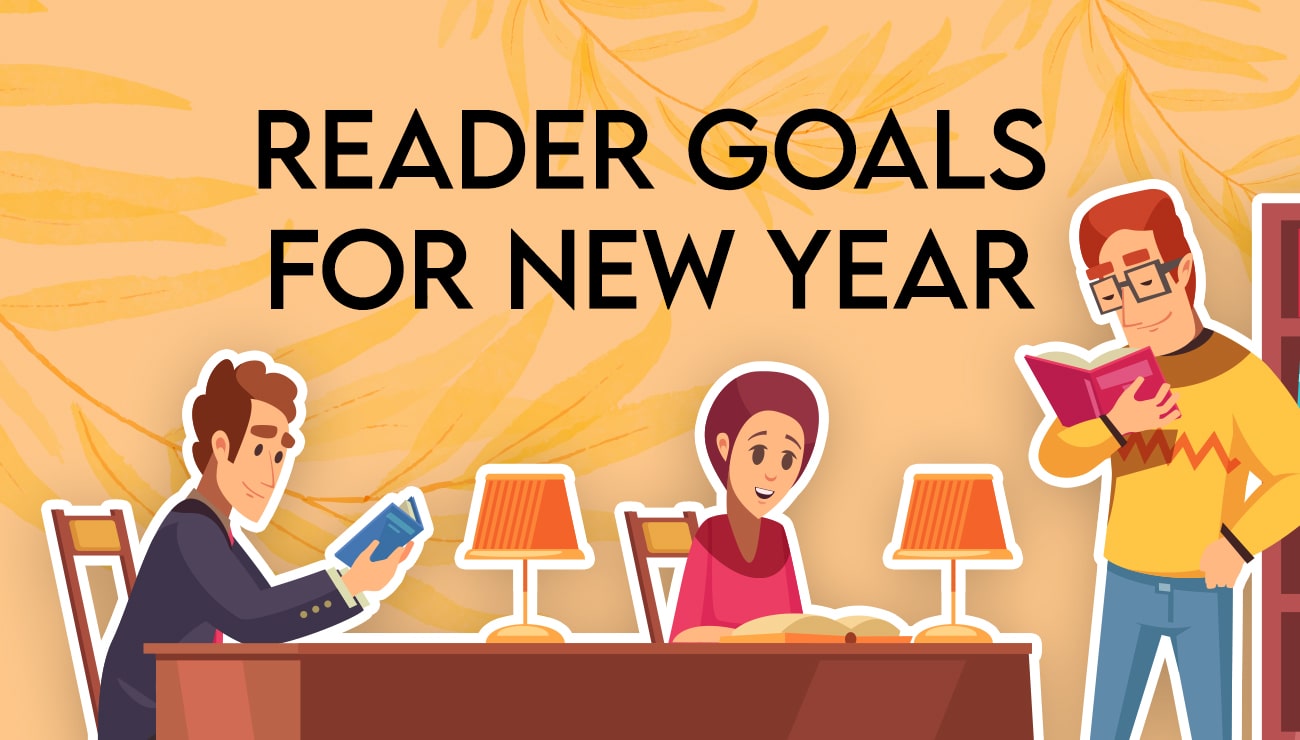 Reader Goals for New Year 2021
It's a New Year. It's a new day. It's the best time to spice up your reading experience. Every year is a new list of incomplete resolutions but new hope. And for book lovers, it's just another year of a reading challenge. But why not spice it up?
Thinking of adding something new to this year's resolutions? Well, we've got you covered. Here are a few ways you can turn this year into a reader's dream experience with just a little more engagement and lots of books.
Step out of your comfort zones and dive into that one murder mystery book that you bought ages ago but never read. But, diversity isn't only limited to genres. Think of all the people in this world, and all the stories that you've never read. The world is vast, but the cultures it preserves are even more colourful.
Embrace stories about people and characters that you never dreamt of reading. From writings of Latin America to web novels of East Asia, the world of literature has so much more to serve than what we realise.
Join an exciting reading club
Look around you and search for your local reading clubs!
Reading clubs may sound like a big commitment, but most times they aren't all that intimidating. Just a bunch of book lovers sitting and discussing beloved books! But what if you can't find a book club around you? Just make your own! All it takes is a group of people, some steaming cups of coffee and love for books.
Write a fan mail to your favourite author
Ever thought of writing a fan mail to your favourite author but backed out because the thought of being annoying was too real and heavy? Well, here's a secret- everyone loves appreciation!
In fact a few kind words can actually make your favourite author's day and maybe, they might even write back. So sit back, let that hesitation go and send out that fan letter, won't you?
Organise your bookshelf to make space for new books
Re-arrange your bookshelf and make space for the new books you'll buy this year. Organise them as per your preference. To make the process more fun, look for mood boards and decorate your bookshelf with colour theories and coordination. Don't be shy to create an instagrammable shelf and fill it with your beloved books of all time.
New year resolutions may not always end up in full bloom and fruitful success, but adding new challenges to your list and having some fun isn't all that bad. Especially, when these resolutions are aimed to maximise your reading experience.
So, what are you waiting for? Go ahead, the book world is waiting for you.