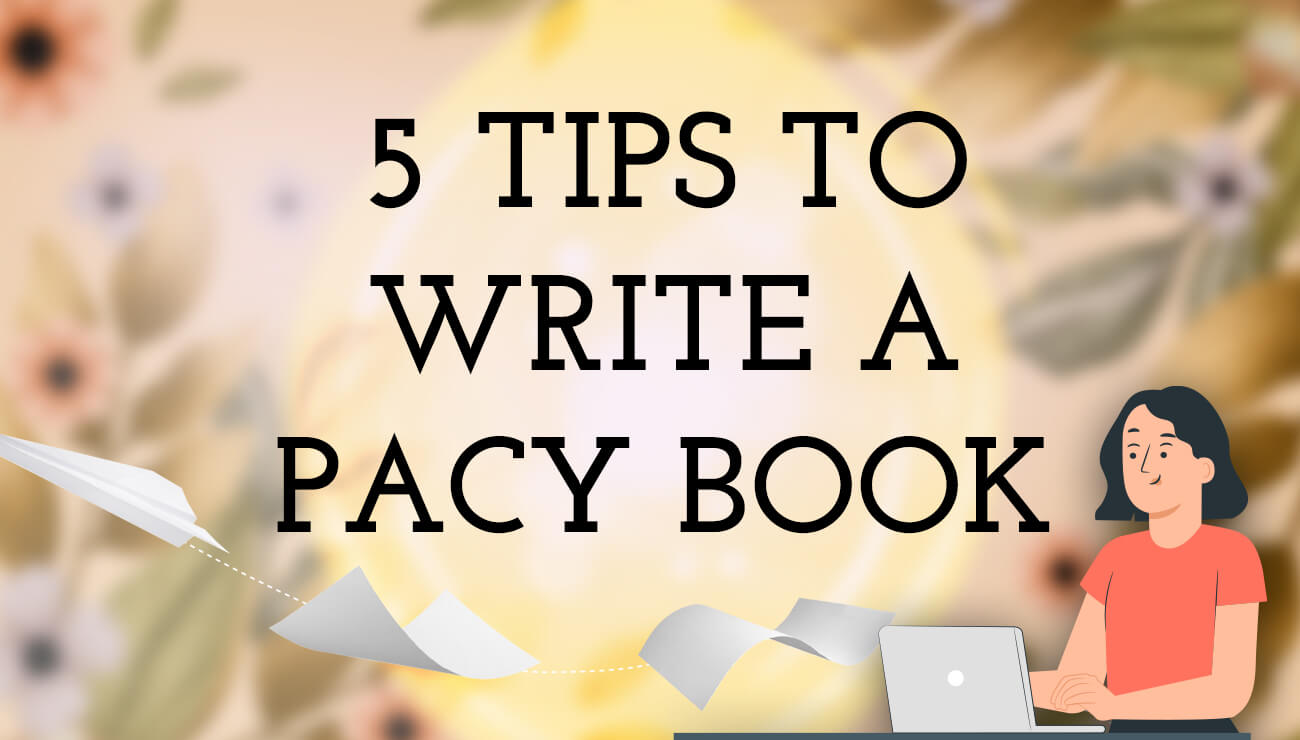 5 Tips to Write a Pacy Book
On one of my business trips to Europe a few months back, I picked up a book for company. The cover was not particularly appealing, but the blurb was short yet intriguing enough for me to want to know more about the story. Once I started reading the book, I discovered that it was impossible for me to stop reading it until I had turned the very last page.
Phew! Sounds familiar, doesn't it?
This got me thinking about what is was about certain books that made them 'unputdownable'. The answer lies in one short but important word – pace.
The pace of a story is the way in which the story and events unravel – little by little; building up a crescendo, which is reached in the climax of the book, followed by a satisfying resolution.
So authors also need their tool-box to help them in this quest for pace and here are a few tips and tricks for you too:
Create a protagonist with whom the readers can connect early in the story and become invested in

Keep events building up one after the other to keep the suspense alive and hook the readers, pulling them along on the journey

'Parallel action cutting' is a common technique used in film making and in books where there are several threads of events, unraveling at once, thus creating a greater sense of suspense

The story usually has one or several smaller conflict factors weaved into it. As the protagonist faces a conflict; reaches its resolution; only to be followed by the next conflict that pops up in their path; it keeps the readers on the edge

Keep the language breezy and the dialogues short and crisp, making for an easy read
Using these five hacks correctly, and creating a magical world is only a few steps away.