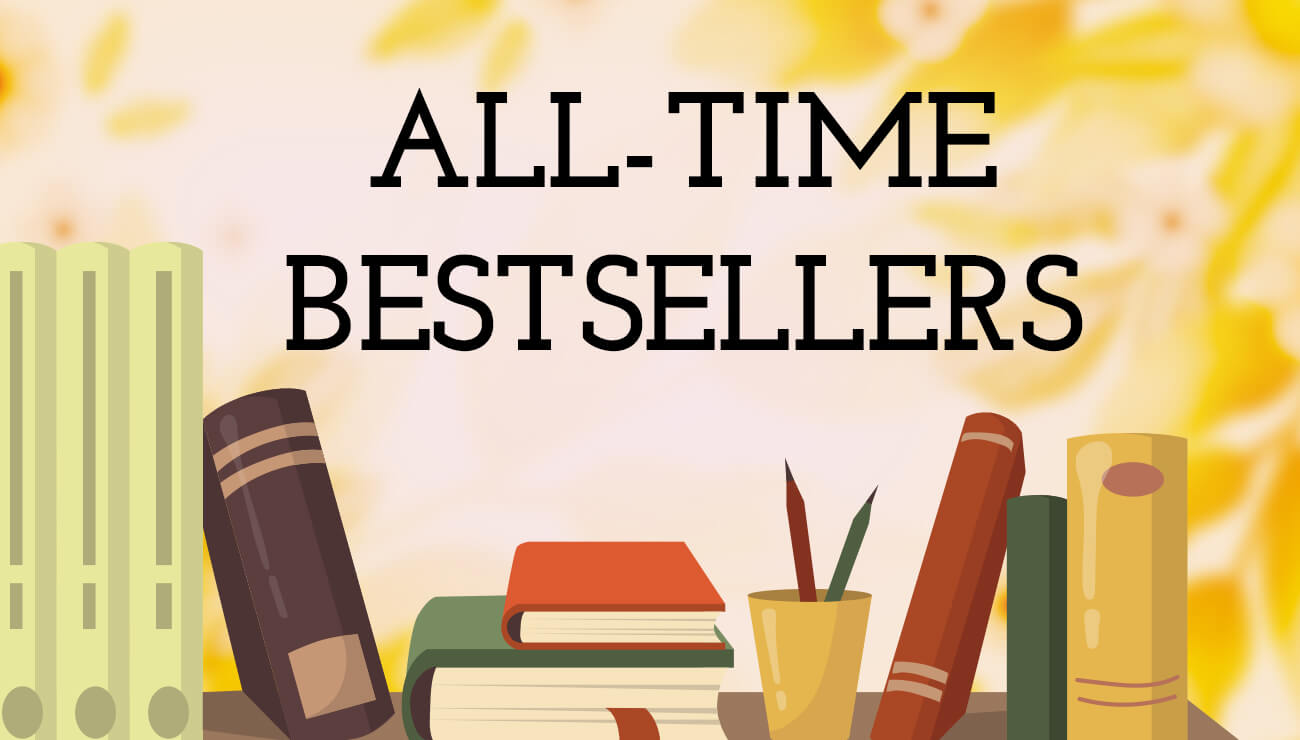 All-time Bestsellers
Some books, like chocolate, give instant gratification. But some others are like wine; they get better and more charming as they age.
Here is a list of all-time bestsellers that hold within its pages age-old wisdom from the world over, with a modern twist.
1. World's Most Popular Short Stories, by Maupassant, O HENRY, Anton Chekov and Saki
This collection of handpicked stories by four master craftsmen is a mixture of tragedy and humorous satire, irony and the macabre, in which the stupidities and hypocrisy of conventional society are torn to bits.
Read it for the flavor of olden times, and as much for a healthy dose of satire and urban drama.
2. Modern Hindi Short Stories, with a foreword by Bhisham Sahni, Introduction by Rajshree Bose
Stalwarts of Hindi short story tradition seem to have come together to create a cocktail of fabulous stories in this edition. This book brings together stories from people's lives, as they carried on their cultural legacy, weaving it with modernity and growth.
Read it to know how the native India faced modernism and also for works of women writers such as Krishna Sobti and Mannu Bhandari, who made sure that women were heard and read – loud and clear.
3. Ambedkar's India, by B R Ambedkar
This book is a collection of three of B.R. Ambedkar's most prominent speeches on caste and the Indian Constitution. "Annihilation of Caste", "The Grammar of Anarchy" and "Castes in India" are some of the best works from the pen of the Constitution of India, highlighting how caste as a system has been eating up the roots of a rich cultural melting pot like India.
4. An Indian Spy in Pakistan, by Mohanlal Bhaskar
He was held captive in the Mianwali Jail where he saw history unfold itself. A spy in Pakistan, he was betrayed by one of his own men and had to face interrogation and torture of the worst kind.
Read this thrilling first-hand account and it is sure to be a hair-raising read.
5. Best of Rabindranath Tagore
This is a special edition with collected works of Tagore. You can read Gitanjali, My Boyhood Days, The Post Office, The Gardner, Mashi and Other Stories.
Grab it as a gift, or read it for a glimpse into the colonial Indian times, as also of Tagore's growing up days.
When confused about what to read, pick up these time-tested books for an experience of a lifetime.