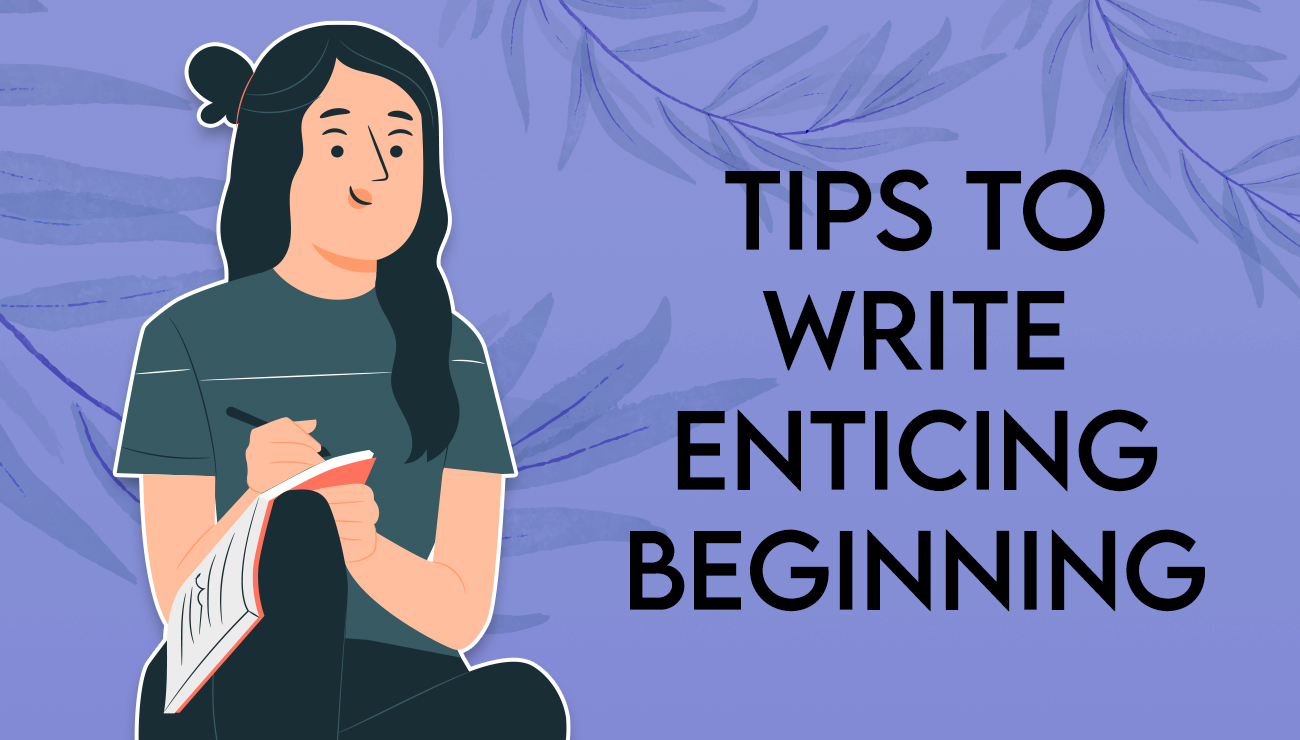 How to Write an Enticing Beginning?
Enticing openings compel the readers to choose a book. First lines are decisive because the readers might skim through the initial few lines, and if they are not exciting enough, it might risk in people not picking up your book.
Don't be daunted though, we've got you covered with some tips on how to write an enticing beginning!
Begin in the middle of an action-packed scene
Usually, stories lead up to action and drama later, but having an action-packed beginning is a good way to hook your readers. This style is common in classic films which captivate the imagination of the viewers even today.
Start with an intriguing dialogue
This works best of you want to introduce the characters right away. You can offer the readers an insight into the nature of the characters and what to expect of them. Make the dialogue striking and memorable.
Grab the reader's attention with something dramatic
Humans have always bonded over sharing captivating narratives. If you don't believe me, just look around and observe! People thrive on dramatic stories. So, what better way to catch the attention of the readers than to trigger their curiosity with some good old drama!
Begin with distinct character voice and point of view
You can begin by writing about a character's inner thoughts through dialogues and vivid descriptions. Introducing a particular point of view and then, exploring it later in the narrative is also a good way to keep your readers engaged.
Keeping these points in mind, go ahead and write a fascinating beginning to your story. Happy writing!