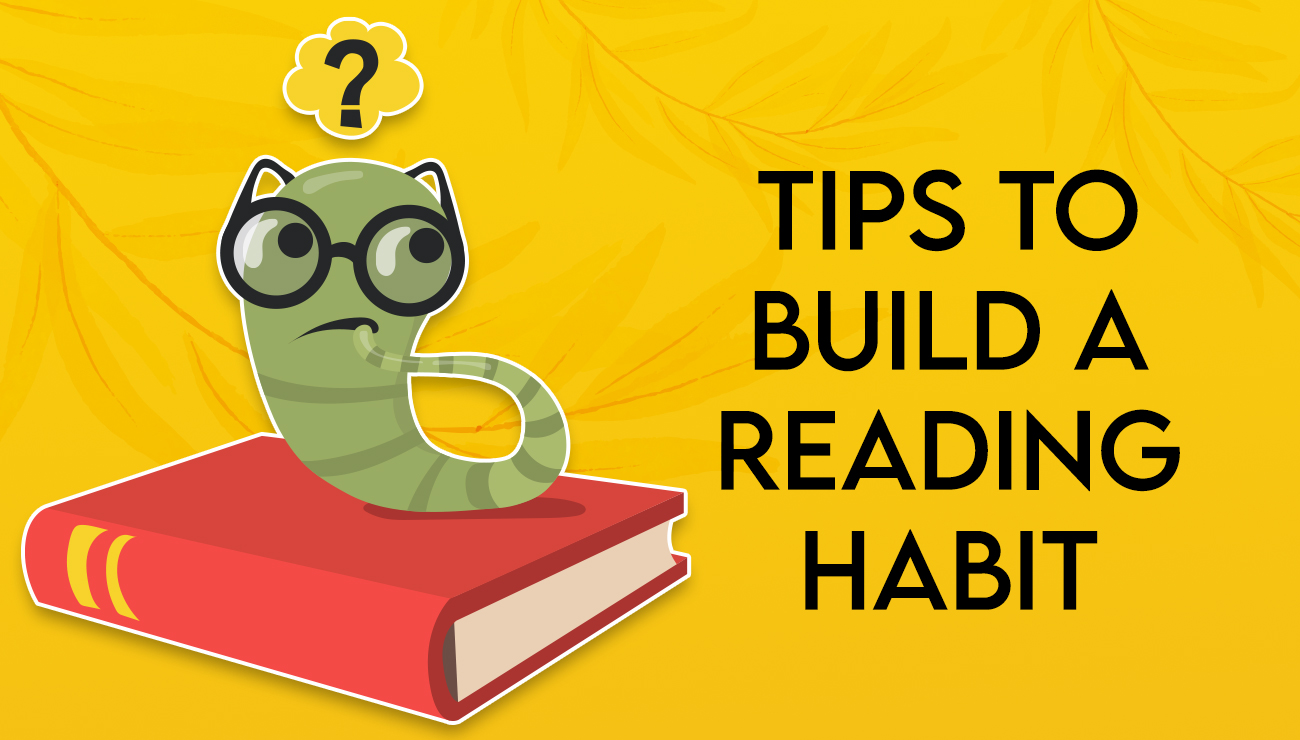 Tips to Build a Reading Habit
Reading is one of the most enthralling ways to enhance your knowledge. However, in today's fast-paced world, we are engaged with so many activities that it takes a backseat!
So, the pertinent question is how do you build a reading habit?
By clicking on this article, you have already taken the first step towards the answer. We have compiled some tips which would help you to become a more dynamic reader.
Just because reading classics is considered to be "cool", doesn't mean you have to follow the crowd. Be brave and follow the rhythm of your heart. Go to a bookstore, read some blurbs from different genres and pick what piques your interest. It could be anything – romance, mythology, thriller, young adult fiction – the world is your oyster!
Find a cosy and comfortable place to read.
Reading requires unwavering focus and concentration. If you are in a noisy or uncomfortable environment, getting started with reading can be tough. Try to find a quiet, cosy spot in a café. Or even better! Be creative and make your own reading space at home!
Maintain a reading journal to document your insights.
Whenever you read, have a notebook handy and note down things you find interesting. This will make the process of reading more engaging. Document your insights and share it with your family and friends. We are sure they will appreciate some new ideas coming their way!
Get a reading buddy and have fun reading challenges.
Reading is all the more fun when it becomes a collective activity. You can always encourage your friends to read with you. It can be a great bonding exercise. You can also look for online reading challenges. It will help you achieve your reading goals, give you insights into different genres and make the experience more enjoyable.
Now this might sound like a lot!
But setting a goal for yourself will help you build the reading habit more easily. For instance – you can give yourself the goal of reading for at least fifteen minutes before going to bed or as soon as you wake up each day. You can make a rule to read at least ten pages each day. Whatever fits your schedule!
Track Your Reading Progress:
You can track the number of pages read each day in a journal or through an app. By recording your reading progress, you can track your performance and stay motivated. What's better than becoming better than your previous self!
Try to inculcate these tips and make your life more exciting. Happy reading!