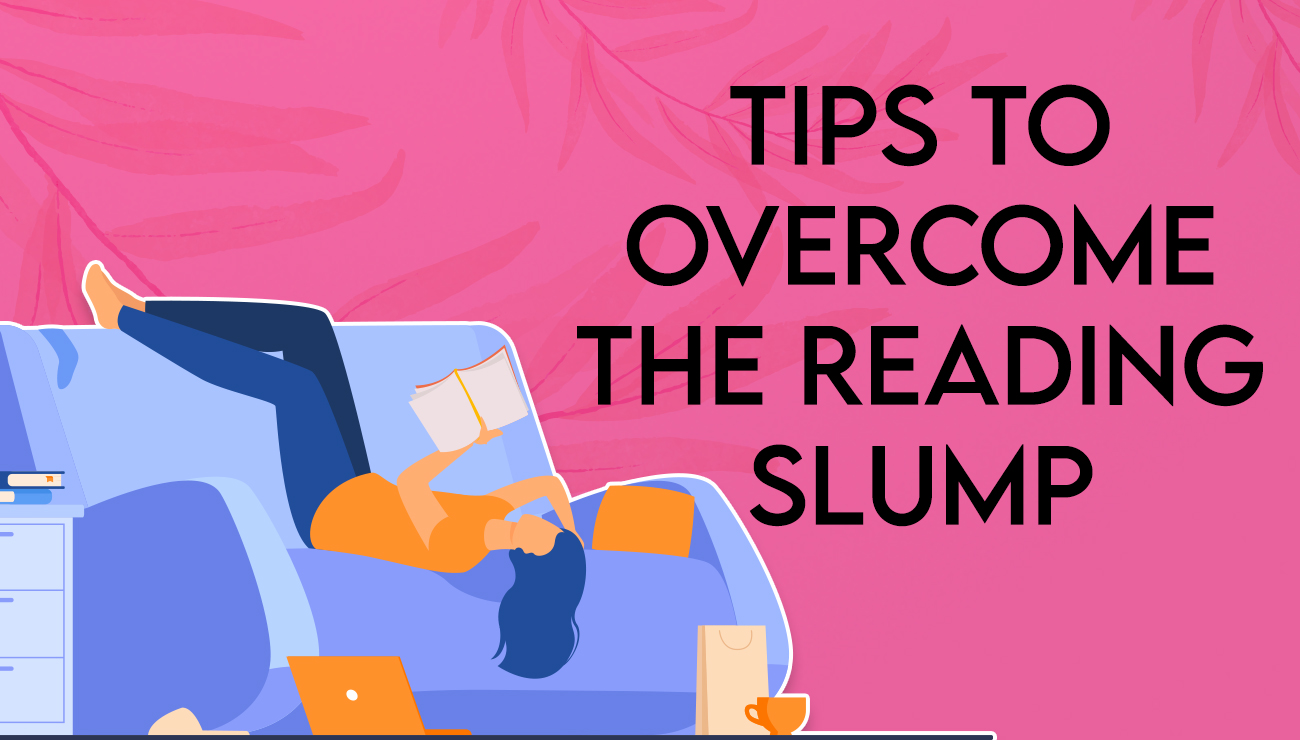 Tips to Overcome Reading Slump
You love to read. You have a pile of books to be read. But you just can't get yourself to read!
If you can relate to this, then you are experiencing reading slump, my fellow book nerd!
But we are here to help. Here are some hacks which can help you to get back in the game.
Revisit your all-time favourite book for inspiration.
Sometimes, you might be in a slump simply because your current read is not engaging enough. At times like these, it is always nice to revisit your past favourite books. It is in these old pages that the requisite inspiration is hidden. Perhaps, some Harry Potter spells are all you need to get out of the slump. Who knows!
Dive into audio books for a change.
When your mind is preoccupied with many mentally draining tasks, reading can be exhausting. You can try switching to some entertaining audio books. They can turn out to be the much-needed break that you deserve.
Switch your reading environment.
A change in your reading corner might stimulate your mind. Switch your reading environment by going to a café, a park, or just spruce up your reading space at home. Be creative and experiment!
Reach out to fellow booklovers for recommendations.
Getting insights about new books can help you to get back the lost reading flow. Search for bookish recommendations or reach out to fellow booklovers. We are sure they would love to come to your rescue!
By using these tips, you will soon get over your slump and be back on your reading track. Good luck!